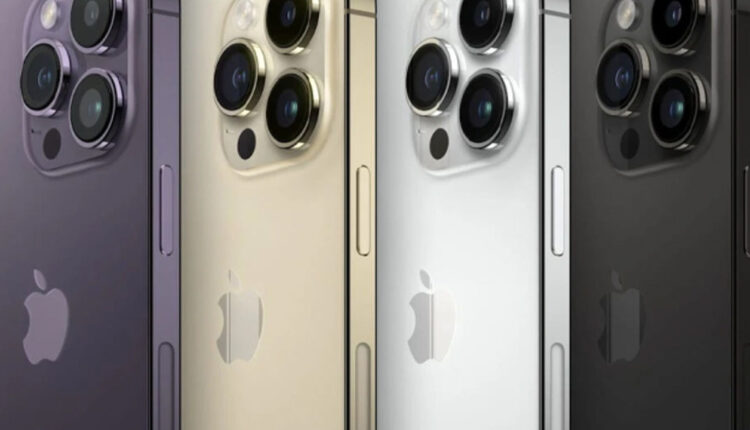 As soon as the iPhone is mentioned, it is seen as the main attraction of the smartphone market. Many people are interested in knowing about the iPhone.
On the other hand, iPhone is considered as the most expensive phone in the market. iPhone 14 Pro Max is the latest and most expensive iPhone phone.
There are few people who will not like this phone which has the most features, powerful chipset, classy camera, large display, good and durable battery and satellite connectivity with the most sought after Dynamic Island among the iPhones in the market so far.
The starting price of the 128 GB variant of this phone is around one lakh 87 thousand, while the price of the 256 variant is around two lakh eight thousand rupees.
The price of iPhone Fortine Pro Max with one TB storage is around three lakhs in the Nepali market. How much will it cost the company to make this expensive phone in the market?
Counterpoint Research has studied and prepared a report on how much the company spends to manufacture the iPhone 14 Pro Max.
According to the report, Apple spends $464 (about Rs. 61,000) to make an iPhone 14 Pro Max. This price is also known as Bill of Material (BOM).
That is, the cost of materials used in the said device is called BOM. Physically everything that is used in this device is charged. If you look at it, the actual price of the phone is more than 50 percent as much as the cost of manufacturing the phone.
About 22 percent of the phone manufacturing fee is only for the A16 bionic chipset and related components, according to Counterpoint.
BOM charges do not determine the total price of the phone. Shipment charges are not included in BOM charges. Shipment refers to the cost of getting the phone to the user after it is manufactured. Similarly, the design of the phone and other charges are added only after the BOM.
The BOM cost of iPhone 14 Pro Max is 3.7 percent higher than that of iPhone 13 Pro Max. This means that it cost Apple 3.7 percent more to produce the iPhone 14 Pro Max. However, the retail price of both these models is almost the same.
If we look at this trend of the company, the iPhone 15 lineup is expected to be a bit more expensive.